Land use
Elevated walkways without vehicular traffic: a new opportunity for cities that have occupied most of their land area.
In large metropolises, the problem of land use due to the increase in residential, industrial and commercial areas and infrastructure, is an increasingly-pressing one.
It is an important issue because land, in its natural state, provides human beings with the ecosystem services required for their sustenance, while land use is a phenomenon associated with the loss of a fundamental environmental resource due to the occupation of surface areas that were originally agricultural, natural or semi-natural. Therefore, this phenomenon involves an increase in artificial land cover tied to settlement trends (Source: ISPRA, Il consumo di suolo [Land Use]).
Green areas and elevated walkways: a potential sustainable solution
To get around this problem and re-establish a sustainable balance, in some large cities many green areas have been created with a range of functions, including traffic lanes and pedestrian/pedestrian-cycling paths and, as mentioned above, "elevated" walkways.
A number of interesting examples of projects have already been or are in the process of being created, that can inspire a new concept in open spaces and contribute to making cities more livable for those who choose to get around on foot or bicycle. A solution which restores to cities new natural elements through land use. A positive example of what it means to (often) make virtue out of necessity.
Examples of elevated walkways in cities
1 Roots in the Sky: an urban forest on London rooftops
Roots in the Sky is a project which will create one of the largest hanging gardens in Europe. It involves the first office building in London with a 16,000 m2 urban roof forest open not only to the local community, but also the general public. Made using sustainable materials, the roof will be an island of urban warmth that will maintain carbon dioxide levels below 700 kgCO2e/m2.
The project will be a community space for the entire neighborhood and will include a rooftop restaurant, bar, pool and terraces to provide shade, fresh air and access to nature. The building will make a significant contribution to London's greening, biodiversity and sustainability goals, creating space not only for human beings, but also the natural elements.
One can only imagine the beneficial impact on the livability of a great metropolis such as London if this example were to be replicated in many other similar situations.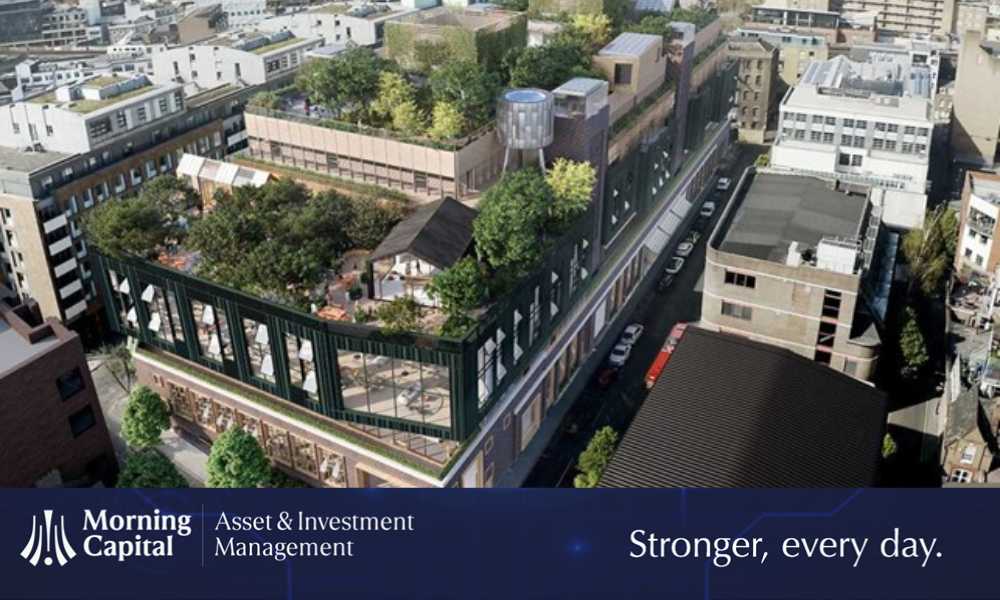 Photo: Opportunity. London
To find out more https://opportunity.london/projects/roots-in-the-sky
2 New York High Line
The High Line is a disused elevated railway transformed into a public park on the West Side of Manhattan.
The High Line is a linear park in New York created from a disused spur of the West Side Line elevated railway in Manhattan which was part of the New York Central Railroad. It is owned by the City of New York and is maintained and run by "Friends of the High Line". It opened in 2009 as a hybrid public space where visitors can experience nature, art and design.
The High Line Park is comprised of the 1.45 mile-long (2.33 km) disused southern spur of the West Side Line which runs along the western side of Manhattan.
Since its opening, it has spurred many commercial, cultural and entertainment real estate initiatives, creating value for the park itself and activities along its route.
To find out more https://www.thehighline.org/visit/
3 Milan: Porta Nuova: an elevated walkway
Milan's innovative urban renewal project that hosts, among others of the city's icons, Piazza Gae Aulenti, the Unicredit building and the Vertical Forest, offers interesting elevated walking paths away from traffic. In fact, for example, it is possible to go on foot or by bicycle from the Vertical Forest to Piazza Gae Aulenti, passing through Piazza Alvar Aalto and along the Varesine Promenade.
To find out more https://www.portanuova.com/it/hub-percorsi
4 Milan: City Life – Fieramilanocity at MiCo – Portello Area
In west Milan, there is a pedestrian zone that runs through City Life, an area home to three iconic skyscrapers of the Milan of the future and which passes over the rooftops of MiCo-Milano Congressi, one of the largest conference centers in Europe and the world.
The news is that in the future—which it is hoped will be increasingly imminent—the elevated MiCo pedestrian zone will be connected with Piazza Gina Valle, the largest square in the city inside Parco Vittoria Milano, and, therefore, also to the Portello shopping park connected, in turn, to the QT8 neighborhood and the Monte Stella "little mountain". These latest connections will make it possible to travel a number of miles on foot without ever encountering any vehicles.
 Something for real estate developers to think about
These undisputed examples of urban upgrading often arise from existing structures to be renovated and the need to bring into these structures the natural flora and fauna of our planet for proper, balanced cohabitation with human beings. It is amazing to see how, out of crisis, opportunities of inestimable value and incredible beauty can be created.